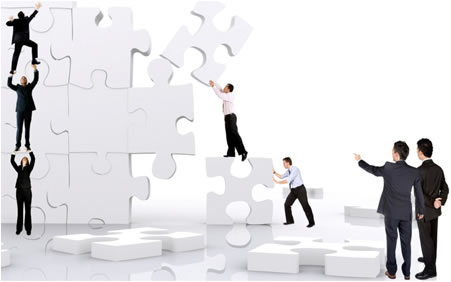 Corporate Workshops


Team building events
Want a FUN team building session with your colleagues?
Using a special metholoogy of lively, practical, motivational and inspirational "funshop" conducted through a balanced use of entertaining presentations, colorful visuals, music and songs, humor, brainteasers, ice-breakers, experiential games and of course, magic, participants learn cooperate and collaboratively work together to achieve the business goals of the organization.
Designed by Michael, this programme is also designed to encourage staff to put away their personal disputes and disagreements and work happily as a team. This will result in excellent service to external customers and also internally to each other.
Michael is a "master motivator of people"; a stimulating and entertaining speaker, trainer and presenter with great "take-home" value. Audience find him thought-provoking, inspirational, witty and fun; business clients describe him as having a passion for win-win thinking and friends testify to his ability to pluck humor and a life lesson out of any situation.
His clients include many Fortune 500 companies including ANZ Bank, Bank of America, Caterpillar Asia, Singapore Airlines and Pfizer.
We believe you learn better when you are having fun!