Children Magic


Stage Magic


Clown Show


Ventriloquist/Puppet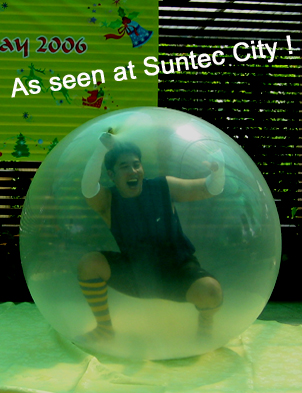 Edmund Khong performs as Captain Dazzle and Bubbles the Clown.

A professional who has studied the art of clowning in USA and Japan under world-famous mentors, Edmund has set himself apart as a unique performer and conjures his own brand of children's entertainment!

Equipped with skills in magic, juggling, clowning and ventriloquism, he has performed for thousands of delighted children at shopping malls, family day events and birthday parties!

Also available for booking: The Super Giant Balloon climax act!

Edmund is a proud member of the World Clown Association and Clowns of America International.

"SUPER Kids Entertainer! I have never seen anyone who does a better job!" - Mr John, Events Organizer.

"Captain Dazzle, you are very funny! Can you please come to my party too next month?" - Betty, sister of birthday boy Xavier, 6 yrs.

"The Modern Piped Piper of our times! The children are so mesmerized by you!" - Mrs Tan, mother of 2, at NUSS Kent Ridge Guild House.